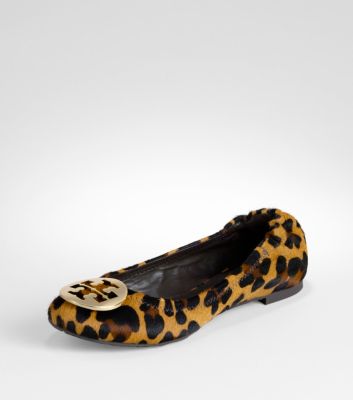 I think I've narrowed down what I want for my birthday... though goodness knows it might change in the next month an a half. (But isn't that why I have a blog? To note these changes and ideas?)
Leopard Print is always a little bit in, Erin over at
Elements of Style
would argue its always a lot in, and I'm a fan of pops of it as an accent. I started lusting over leopard print the other day when I saw the
Banana Republic Mad Men collection
and saw this purse.
I'm not the biggest fan of Mad Men (because I haven't seen it), or Banana Republic (because they make their clothes for women without hips), and I cannot afford a purse that I wouldn't really be able to use. But I like the leopard print.
I do need shoes though. This summer has been a struggle, with some random purchases acting as a stop gap for a general dissatisfaction with my choices in shoe wear (is it so wrong to want something cute that I can dress up and walk 7 miles in comfortably?)
So I turned to ballet flats. I have a few pairs, but I usually wear the heck out of them, and I'm not wild about them in the summer (what with the foot sweat). But fall is coming and leopard print ballet flats would make me super happy. I perused the usual suspects:
endless
,
piperlime
,
polyvore
and found that Tory Birch has an amazing selection of leopard print ballet flats.
Now I just have to choose.
Help me?
Which ones are the most practical?
Which ones are the cutest?