I almost forgot the best part of Graduation! My jewelry! Seriously. You think I'm kidding.
I wore presents from me, Tallman, the future future inlaws, and Knowledge. The best part is they totally matched.
Tallman gave me pearls, and his parents the matching earrings.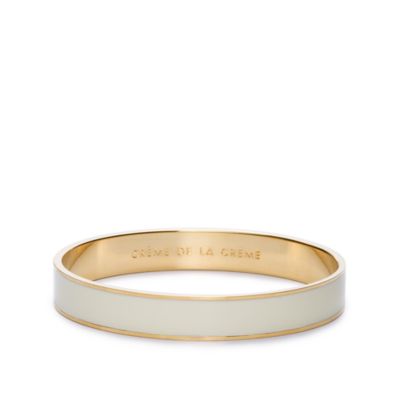 Knowledge gave me the Kate Spade bracelet that I wore, the inside stating that I'm the creme de la creme. (All of you have heard of this phrase before, right? Tallman hadn't.)
And then I also wore my catbird h ring.
White from the pearls and the bracelet and gold in the ring and the bracelet. It totally worked, with the green dress and with the graduation paraphernalia, which was a riot of purple, blue, gold, black and velvet.
Thanks guys for getting me such useful and personal gifts, I wouldn't look my best with out you!